Product Temporarily Out of Stock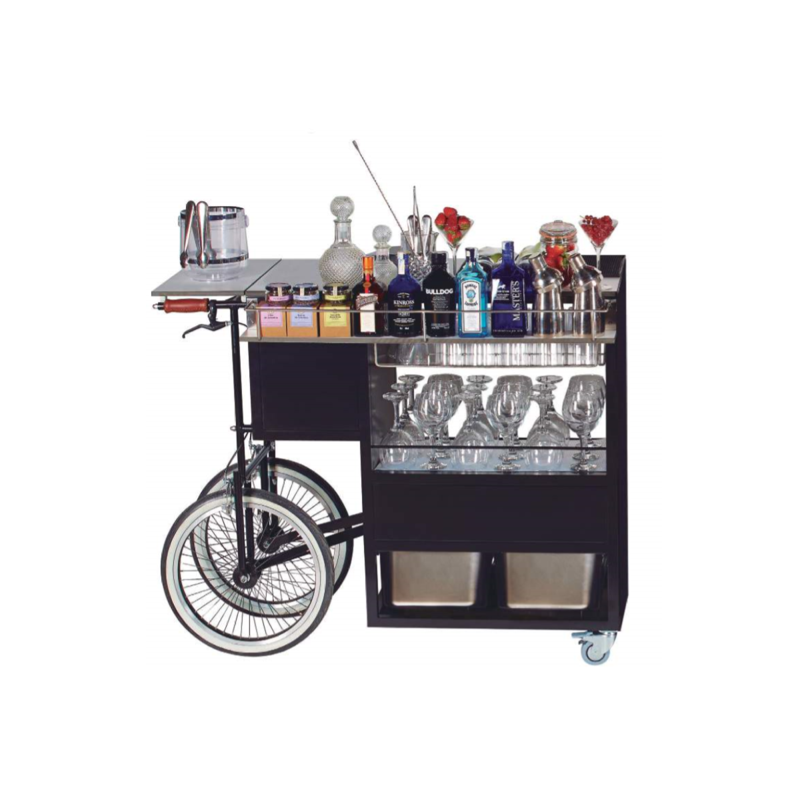 Premium Bartender Pro Trolley, Length 130 cm, Height: 107 cm, Width: 50 cm
Ref: MIC007
Retail price:
AED19,425.00
(with VAT)
 Product Temporarily Out of Stock
This model is, definitely, the most professional drinks trolley that has been ever made so far.
It was specifically designed by hospitality service experts, it is intended to offer the user a high performance.
It is an extremely popular and successful product from our catalogue.
It has two options (left and right) for an easy adjustment to the bartender's daily work and offers the possibility of using both sides.
Data sheet
Lenght

130cm

Width

50cm

Height

107cm