Product Temporarily Out of Stock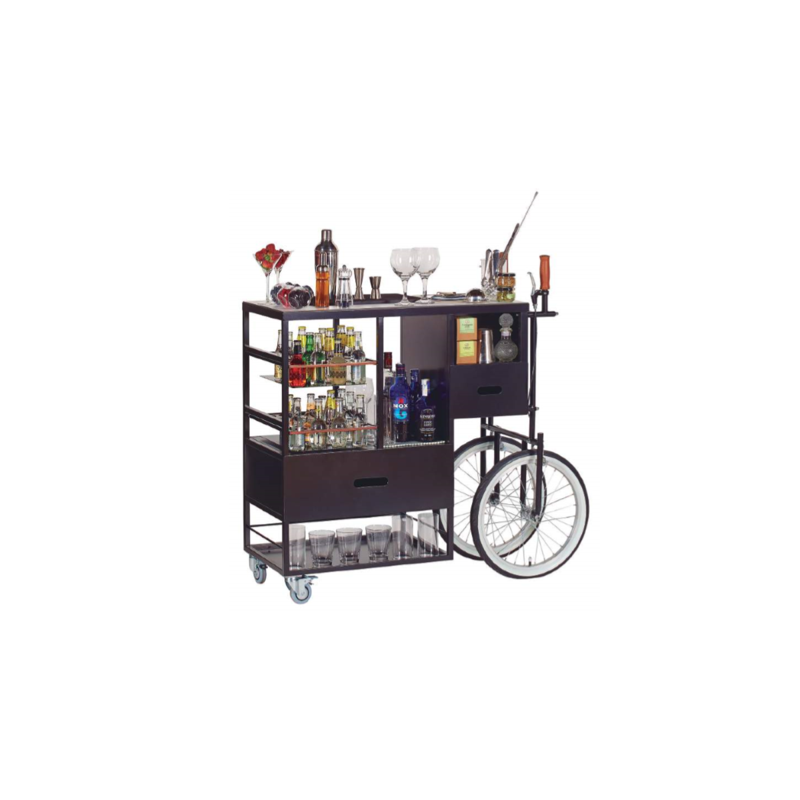 Premium Cabrio Trolley, Length: 126 cm, Height: 107 cm, Width: 50 cm
Ref: MIC005
Retail price:
AED17,325.00
(with VAT)
 Product Temporarily Out of Stock
Priority has been given to aesthetic on the design of this model.
Its use is focused towards cocktail service (specially Gin and tonic); it comes with a wide variety of accessories. Our Cabrio Model is a mixture of beauty and functionality, which makes it the most decorative and chic model from our catalogue.
Highly recommended for private use or not too big businesses.
Worktop made of phenolic board: waterproof, fire-resistant, antibacterial surface, wear and impact resistant.
Dirt-resistant. Cleansing agents/ disinfectant resistant.
Unalterable regardless of conditions of humidity.
Data sheet
Lenght

126cm

Width

50cm

Height

107cm